Finally got around revamping a bit my website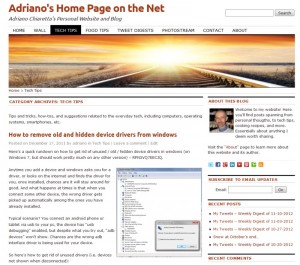 After much delay I finally took the time to review my website where I used to post whichever interesting finding I deemed worth sharing.
Revamped the layout, changed colors here and there, and now in the process of reviewing its  plugins.
Afterward time to start actually posting something on it, aside from the automated twitter weekly digests 🙂
Twitter feed is not available at the moment.