Blackberry App World – if the app is so and so, the teaser is great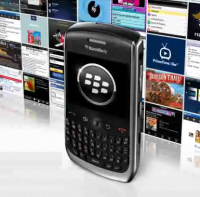 Twenty-four hours after the launch, pretty much everything that could have been said about the BlackBerry App World on device store has been said.
Mixed feeling according to media, users, etc.
http://www.google.com/search?q=blackberry+app+world+impressions
Something I believe they totally nailed? The flash teaser now up on http://www.blackberry.com — where BlackBerry App World Soundtrack is probably what really brings the video to life.