T-Mobile MDA Vario aka HTC Wizard first impressions
After careful thinking and through planning (i.e. like 10 mins on google to search what was the supposedly one of the best WM ppc smartphone out there ;)) I went ahead and ordered an unlocked T-Mobile MDA on ebay.
This is what is also known as HTC Wizard, or MDA Vario, and another 3 or 4 other names — in a nutshell, this one: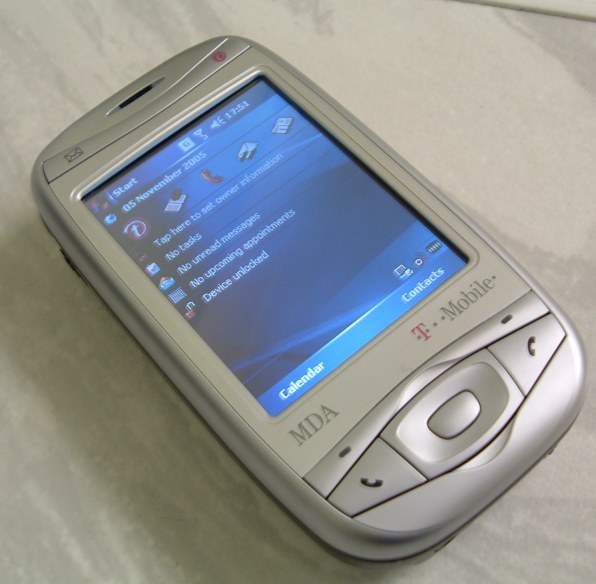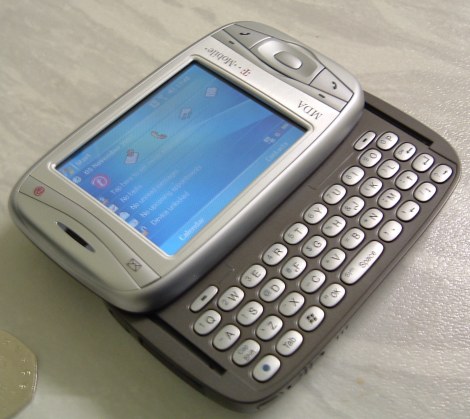 Â
You can see here fore more info.Â
Got it yesterday, took out my cingular sim from the 650, sticked it into my new toy, went through some pain to configure the correct GPRS and MMS settings for cingular (was pre-configured with the T-Mobile settings), and after about 20 mins of messing around I was up and running.
So far I'm pretty pleased with it and I immediately got hooked to what I consider worth the move from a palm os smartphone to a wm one: exchange activesync push. It is so sweet you have no idea what you're missing if you using a palm smartphone and you have the luck of having an exchange server somewhere to hook to.
In a nutshell, every task, contact, meeting I create on the device gets instantaneously sent to the server, and viceversa. I create a new contact in outlook — within 10 seconds is on my MDA. And of course email, everything I receive shows up same time in outlook / outlook web access / MDA. Quite impressive.
Earlier today I met someone he told me he changed phone number — I busted out my MDA, updated his contact record, no worries about having to sync over when I get to the office or home. It's already on the server and wherever I'll access my PIM data from. So nice was such a long time I was craving for this capability 🙂
Sizewise it feels really good in the hand, is pretty much as thick as a 650, but a bit shorter, and with no sticky antenna. All plesantly rounded.
I never hooked it to my desktop via USB cable, and I don't think I'll ever have to — all PIM data gets delivered and sent out wirelessely, and I install apps exclusively over the air, which I believe is the way mobile apps are meant to be installed.
Now on the not-so-good part:
– usability wise I'm missing having the keyboard on the front of the device
– despite having a large keyboard, I found it takes more time thumb-typing with it, the keys are too spread out.
– one-handed operation is not ready for prime time on this device. I start off with the buttons then soon I'll have to take out the stylus
– most WM apps don't do a good job in supporting dpad navigation. They all assume you'll use the stylus. One-handed Agendus-stye dpad navigation is miles above them.
– windows mobile after 5 iterations is still slower than Palm OS in overall response
Now looking forward for the Treo 750 — to whenever will show up in US.