Put an end to the Windows XP / Server 2003 archives search feature
How many times you searched for something using the windows search on win xp / windows server 2003 and got annoyed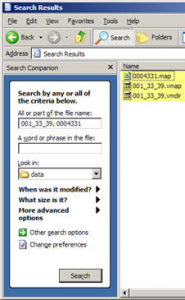 by the fact that the thing after having exausted the regular files started digging through gigs of zipped backups and archives?
Myself, countless times.
Well, there's a "cure" to this windows behaviour.
– open a command prompt window
– type "cd %windir%\system32" and press enter
– type "regsvr32 /u zipfldr.dll" and press enter
At that point you should get an happy message box (assuming you have administrative rights to the box) saying that the dll unregister has been successful.
From then on the windows search won't search in the archives anymore.